Do I Need VideoStudio Ultimate 2021?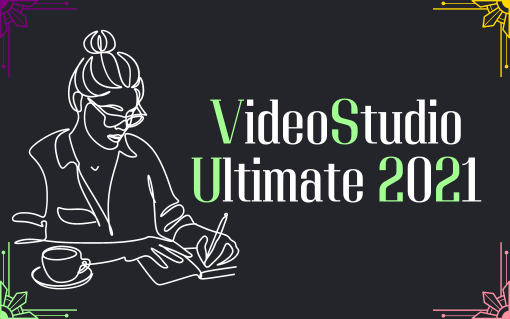 Post by Amina Delali. December 21th, 2021
What is it?
VideoStudio Ultimate 2021 is a user-friendly video editing software that allows you to do both simple and advanced video editing. Its interface is very intuitive, and the tool is really simple to use. Ideal for beginners as well as for advanced users, since it offers a set of features for advanced editing. You can also record your videos directly from the tool, which makes it a complete suite for a video creation project.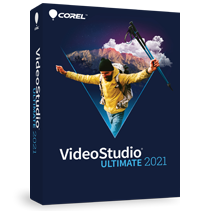 What I find interesting
After I downloaded and tried the tool, here are the features or the elements that I found the most interesting:

As I said earlier, the tool is very intuitive. I was able to use it for the first time without seeing any tutorials.

A set of ready to use templates for different types of videos. Combined with the

replace

option to activate or deactivate ( the option is available independently from using templates, which is cool), makes your work go fast and easy.

You can create your own templates, and extend your library of ready to use templates.

It has a lot of FX features, the most I like are the ones in the painting

category. The results are really amazing and beautiful.

You can easily manipulate the graphics, and the titles you add to your video, directly on the preview window of that video. So you will know instantly the results of your modifications. It is like you are drawing a video!
Main Noticeable Characteristics
These are the characteristics that I will use to distinguish VideoStudio Ultimate 2021 from other video editing tools that I know. So, there are only two main points that I want to talk about:
The timeline is composed of layers organized hierarchically and by category:

You have your video track: the content you want to be in the background.

You have overlays tracks: the graphics or videos you will add on top of your video layer. You can apply a Split, a Cut, a Resize, a Reshape or a Reposition intuitively to the element added in those overlays, directly on the preview window (after selecting them on the corresponding overlay track ).

You will have the music track.

And the voice track: in which you can also add your music clips.

You can record videos directly from the software itself, without using an external related tool, and add them automatically to the timeline or to the library.
Final Thoughts
VideoStudio Ultimate 2021 has a lot of characteristics and features that I didn't talk about in this post. The software is evaluated as excellent by Michael Muchmore in this review article, and if you are not convinced, there is always the trial version that you can download and use for a period of 30 days. This way, you will really know if the tool is made for you or not.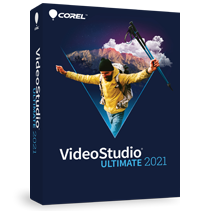 Something to say ?
If you want to add something, please feel free to do it by commenting below 🙂 .
We receive a commission if you purchase through one of the Products images or links in this page, and it adds zero cost to you.